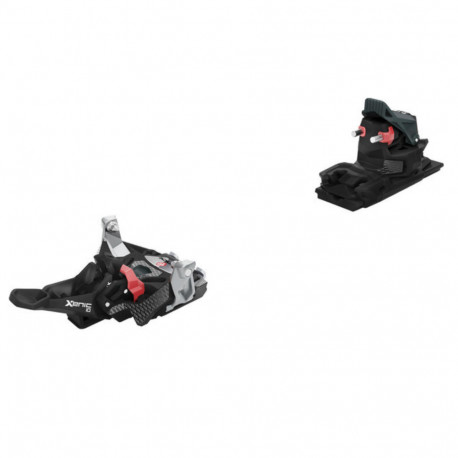 -38%
---
Warning: Last items in stock! In stock

Availability date:
⚠ WARNING : ski/brake stops are not provided when purchasing a Xenic 10 ski binding, they are sold separately on our website. ⚠
SKI TOURING BINDINGS XENIC 10
Radically different. Secure hold on descents without blocking, with progressive force transfer and reliable release.
Lightweight, easy to put on and easy to handle, the Xenic 10 is the perfect companion for ski touring on all types of terrain. The innovative stop with horizontally shifted pin levers provides a secure hold at the front. In the back, the extra-wide heel support ensures precise ski control. On the way down, the 10 mm longitudinal flex compensation ensures reliable release at the set value. These features are also ideal for beginners.
SWISS MADE (99% of the parts are made in Switzerland to create a high quality product)
Horizontally adjustable pin levers for secure hold on descent without locking
Extra wide heel support for direct force transfer
Reliable release with 10 mm longitudinal compensation for ski flex
Continuously adjustable front and side releases
Sophisticated technology simplifies handling without compromise
Extra wide stop and pedal for easy on/off
Sophisticated technology for easy operation without compromise
Please note: Ski/brake stops are not included with the purchase of a Xenic 10 ski binding
View more
Data sheet
Trigger value (DIN)
Min : 4
Width Stop-Skis (Brakes)
> 70 mm
Products in the same category
Product available with different options