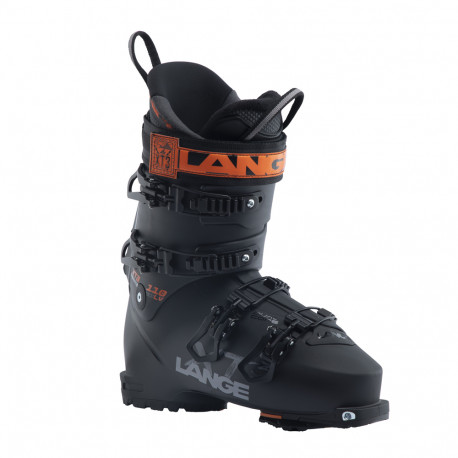 -36%
---
Warning: Last items in stock! In stock

Availability date:
SKI BOOTS XT3 FREE 110 LV GW BLACK ORANGE
The new FREE XT3 110 LV GW ski boot is designed to go up but for going down. It is the embodiment of Freeride as we understand it at Lange. A true Freeride where climbing is the means and descending is the end.
Featuring our patented revolutionary active walking technology as well as an innovative frictionless swivel joint, the XT3 110 LV GW offers real foot mobility and range of motion on the way up. Once at the top, all you have to do is descend to feel the Lange DNA and the benefits of our Dual Core sandwich construction. A subtle blend of power and precision.
View more
Products in the same category
Product available with different options

Product available with different options

Product available with different options

Product available with different options

Product available with different options

Product available with different options

Product available with different options

Product available with different options

Product available with different options

Product available with different options

Product available with different options

Product available with different options

Product available with different options

Product available with different options

Product available with different options

Product available with different options

Product available with different options

Product available with different options

Product available with different options

Product available with different options