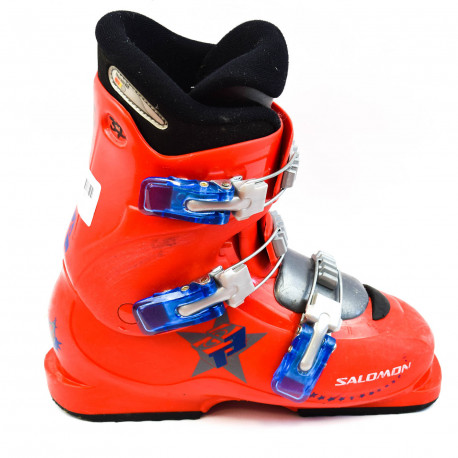 ---
Warning: Last items in stock! In stock

Availability date:
All second-hand shoes offered in our shop have been checked by a professional. The inner shoe has been cleaned and disinfected. The shoes have scratches from use 
SKI BOOTS PERFORMA T3 CR BLUE
The Performa T3 is a comfortable shoe with a large footprint. Warm and durable, it is ideal for progress.
Products in the same category
We recommend
All used skis offered in our shop have been checked. The base has been redone, the edges sharpened and the bindings checked by a professional. The silk-screen printing on the skis may contain scratches from use and sometimes snags.

All used skis offered in our shop have been checked. The base has been redone, the edges sharpened and the bindings checked by a professional. The silk-screen printing on the skis may contain scratches from use and sometimes snags.

All used skis offered in our shop have been checked. The base has been redone, the edges sharpened and the bindings checked by a professional. The silk-screen printing on the skis may contain scratches from use and sometimes snags.

All second-hand shoes offered in our shop have been checked by a professional. The inner shoe has been cleaned and disinfected. The shoes have scratches from use 

All second-hand shoes offered in our shop have been checked by a professional. The inner shoe has been cleaned and disinfected. The shoes have scratches from use   

All second-hand shoes offered in our shop have been checked by a professional. The inner shoe has been cleaned and disinfected. The shoes have scratches from use